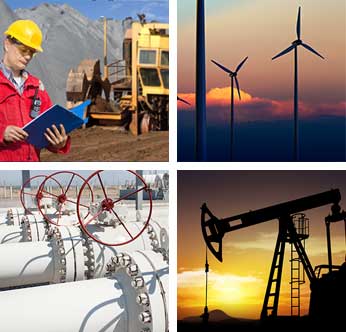 Striving to Create More Sustainable Communities with Digital Twins in Natural Resources
Digital twins in natural resources related sectors, including oil & gas, mining & metals, water, solar, and energy/utilities, are increasingly being leveraged. Today, digital twins are being applied during the engineering, design, construction, deployment, and operations phases of the lifecycle.
The goals of this working group are to improve production, predict and detect failures, and improve safety. The group aims to help Natural Resources sectors to deliver standardized definitions, protocols, and methodologies that increase operational efficiency to create more liveable, workable, and sustainable communities.
Our Key Priorities
Explore use cases in Natural Resources
Identify configuration scenarios.
Establish boundaries between virtual representation and the physical twin.
Determine requirements for synchronization and model fidelity.
Define applications of digital twins
Explore the applicability of digital twins to different stages of the production lifecycle.
Identify the commonality and differences between natural resources industries.
Define semantics necessary to describe a Natural Resources (or industry subsection) digital twin.
Create sustainability to promote a circular economy
Use data to deliver improved services.
Reduce costs and increase efficiency in how we design, build, and operate infrastructure.
Improve the way we produce, assemble, sell, and use products to minimize waste and reduce our environmental impact.