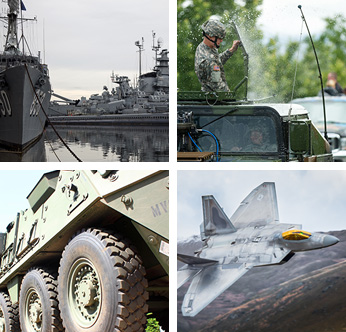 Military Defense Organizations and Contractors are Trailblazing with Digital Twins
The Digital Twin Consortium Aerospace & Defense Working Group focuses on the applicability of digital twins across the lifecycle in various industries, including land, maritime, air, cyber, and space.
The goals of the group are to help organizations improve operational efficiency, resiliency, and sustainability: reduce maintenance costs, optimize equipment design and capacity, and improve the performance of airplanes, ships, ground vehicles, satellites, infrastructure, and so on using digital twin technology and methodology.
The group is looking at:
Applicability to the entire A&D lifecycle
Applicability to all stakeholders and parts of the value chain
Applicability across domains (land, sea, etc.)
Closer collaboration between OEMs and government
Our Key Priorities
Ascertain applicability to different stages of the product lifecycle
Identify the need for interoperability.
Evaluate the interaction required between physical and digital components.
Identify standards gaps and requirements.
Exploration of use cases and a semantic ontology for A&D
Examine commonality and differences between different sectors.
Focus on new areas such as CBM+ and DevSecOps.
Develop reference architectures for weapons design, aircraft maintenance, air travel, etc.
Development of simulation scenarios
Separate a digital twin from its physical corresponding devices.
Establish a simulated environment in which the digital twin can interact.
Simulate interactions within, between, and amongst twins.