We asked our members, why did your organization join the Digital Twin Consortium?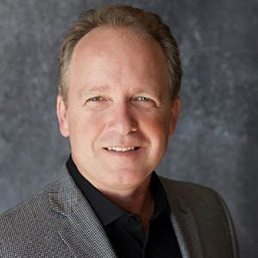 David Reinhart
Visionaize
  I think the benefit to any organization like the DTC is we get like-minded people looking at where technology can go. And how work processes can fundamentally change how operations and maintenance activities can be performed. How people work with information, with data, with each other. So, coming together and exchanging ideas, understanding what's possible and where this technology is going.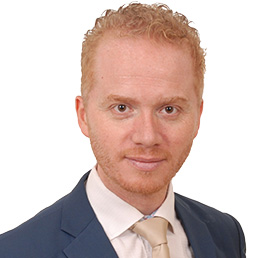 Mark Bawtree
Akila
  One of the key aspects for Akila is really keeping track of the developments of the definitions, the standardization, and the structure of digital twins. And how those are being formulated to be implemented on a global level. They're really trying to help people understand how digital twins should be effectively used. And of course, very interesting podcasts!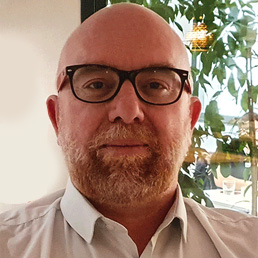 Jean-Gabriel Grivé
ARSKAN
  For us, we joined to participate in major projects, to contribute to the growth of the digital twin, to meet real problems, and gain visibility among the active members of the Consortium. Also, to integrate with the working groups to think about the problems and needs of the actors in the digital twin market. But especially to address the challenge to answer these problems, to contribute to the development of a powerful tool to find common solutions.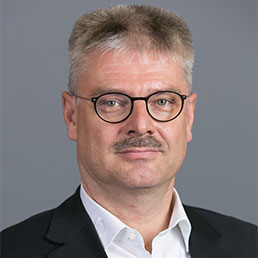 Detlev Richter
TÜV SÜD
   When we joined the Digital Twin Consortium, we started the Security & Trustworthiness Working Group, and that helped us developed a vision as to what TÜV SÜD should drive in the DTC. There are two important topics: safety and security. Today a lot of people are asking me how we generate trustworthiness in the digital twin and the answer must be the digital twin brings trustworthiness to the system. And that's the direction we'd like to drive.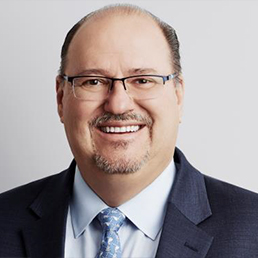 Bill Ruh
Lendlease Digital
   The Digital Twin Consortium is helping to define the business value of deploying digital twins.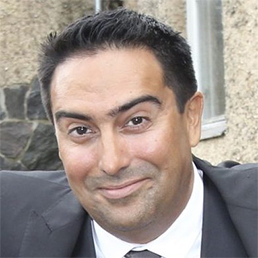 Luther Garcia
Animated Insights
   We want to make sure that as we continue to evolve our platform, we're doing it in a way that's not going to be some proprietary closed box that will be obsolete in the future. Or that's going to handicap us because we don't use standards that are agreed to by the industry. The Digital Twin Consortium is the place to go to determine those standards. And we want to have a voice and we want to have visibility as to where that is going.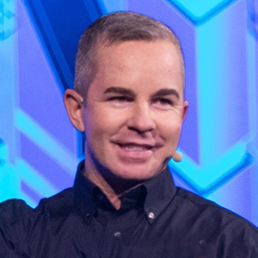 Matt Piper
ESRI
   The Digital Twin Consortium is growing very, very fast, and it provides a mechanism to keep a pulse of what the industries are doing. But it also works to understand and influence the messaging, the standards, and the value propositions of digital twins. We have many different ESRI employees actively engaged in the DTC across many different Working Groups. They are ensuring our products are creating value for our customers and meeting business needs.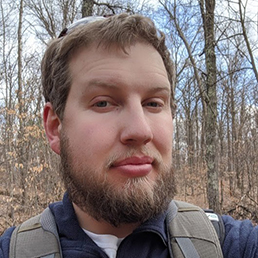 Bradford Folta
Honey Badger Analytics
   We joined the Digital Twin Consortium because it's right up our alley. The benefit I immediately saw for it, is that it opened my eyes to other things that other people consider as part of the digital twin market, things that I would never even think about. The lumber industry is one of them.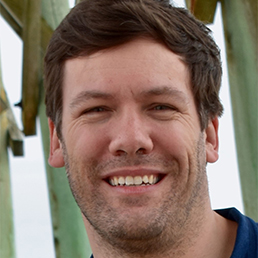 Mike Taylor
Duality Robotics
   For a vibrant digital twin ecosystem to form, there needs to be an open ecosystem with standards for interoperability between all the tools that will come about. We need to establish a unified way to think about digital twins across the various industries that use them. If we can do that as an industry, we all win. Being part of DTC allows us to be a part of that conversation. It's one of our ways to connect to the industry and find potential partners.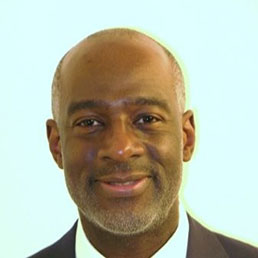 Glenn Oliver
H2bid
   There are three great things about being part of the Digital Twin Consortium. One, the ability to connect with the kinds of companies that we're looking to partner with. That is, companies that can build simulations or animations of equipment, components, or parts, or manufacturers that are interested in designing and developing simulations of their component parts. Two is the ability to know what's going on in the digital twin industry from all the key players. And three is the ability to influence the direction of the digital twin industry.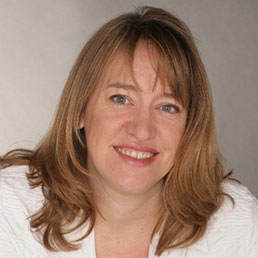 Stephanie Kidder
Cosmo Tech
   As a specialist in simulation and digital twin technology, Cosmo Tech is thrilled with the opportunity to work closely with Consortium and other members to develop our contribution to the rapidly expanding market for digital twins worldwide. We are always looking for ways to gain traction for our business and amplify our brand. When we joined the Digital Twin Consortium, we decided to take advantage of as many of the available marketing opportunities as possible.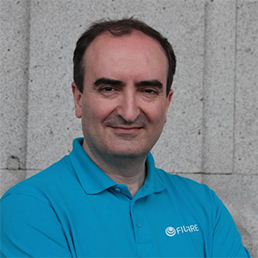 Juanjo Hierro
FIWARE
   Towards materialization of our collaboration agreement, we are exploring together with DTC how existing FIWARE open-source projects, as well as the smart data models initiative, can be made visible under the DTC Open-source Collaboration program. This would help to accelerate the definition and adoption of standards for digital twins, following an open-source implementation-driven approach.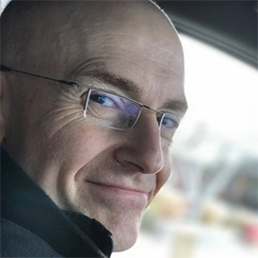 Bert Van Hoof
Azure IoT, Microsoft
   Open-source enables products and services to bring choice, technology, and community to our customers. Microsoft has published open-source GitHub repositories for smart building, smart city, and smart grid ontologies for digital twins, expressed in the open Digital Twins Definition Language (DTDL). We are excited to share this work with the Digital Twin Consortium's s Open-Source Collaboration community. It's our goal to partner with industry experts and provides ontologies which learn from, build on, and/or use industry standards, meet the needs of developers, and are adopted by the industry.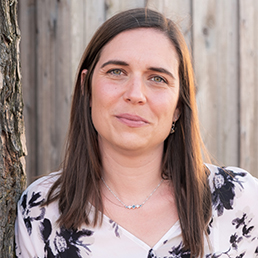 Laura Szypulski
Northrop Grumman
   There is a big push in the aerospace and defense industry to transform the way we're doing things and this is one of the biggest benefits of working with the Digital Twin Consortium. We get to break away from our everyday way of performing and try novel and better ways of developing these technologies.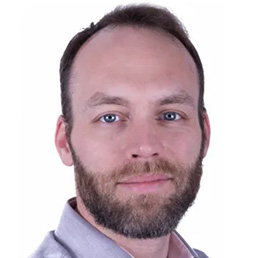 Jon Geater
Jitsuin
   All digital transformation is a team sport at all levels. And joining a team like the Digital Twin Consortium to get your point of view included in the thinking of the group is only a good thing. You share and people share back…. DTC is one of the best at keeping focused on the business problem, speaking to the business buyers, and really furthering those business benefits of the technology.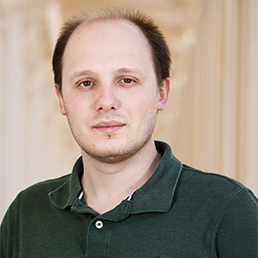 David McKee
Slingshot Simulations
   The DTC open-source collaboration initiative brings together three vital areas of open-source, open data, and open content that have typically existed independently. By doing so, I believe that we have got a unique opportunity to develop revolutionary new standards, technologies, and approaches for digital twins, their interoperability and stakeholder collaboration to tackle some of the biggest challenges facing our world today.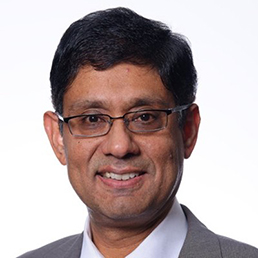 Prith Banerjee
Ansys
   We are trying to create the technology stack that will be part of the digital twins that combines data analytics approaches with physics-based simulation approaches. What's the way for interoperability of different technologies in this area and how can they all work together? Long-term we want to enable our member companies to essentially succeed in driving business to capture that $25 billion market that exists for digital twins.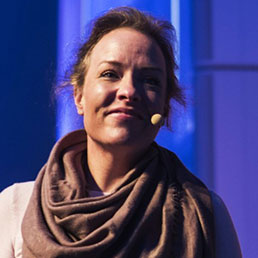 Salla Eckhardt
Microsoft
   With the consortium, we can really have the open discussion about what are the foundational standards, the global standards, or international and national standards that we can use for developing that coherent foundation for everyone, that universal foundation. And that way, when there are participants in the consortium that are the solution providers, we will have partners that are the platform creators, and then we have the actual end users. We have everyone speaking the same language and we have the common North star.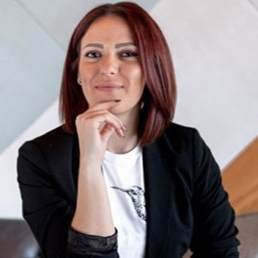 Eman Kawas
Thynkli
   We have already spoken to a few organizations that we formed partnerships with, and we brought our customers to. ... So, it has been a great avenue for information exchange, relationship building, and, also, education for our team. Because they are actively participating in these conversations, and there are different approaches for implementing digital twins. So, we've been participating with an open mind, and it has been of great value for our performance.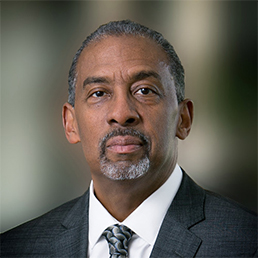 Colin Parris
GE Digital
   For us, joining the Digital Twin Consortium was all about the right timing. We're now at the point where, as enough people have gathered that value, we understand we should combine our learnings and our knowledge as a community to accelerate the delivery of the technology into this space. And not just the technology itself in terms of handing that over, but how the technology can deliver business value.
Pieter Van Schalkwyk
XM Pro
   For me, there are three key reasons why organizations should join the Digital Twin Consortium. The first one is having access to the greatest minds. And not just academics and analysts, but practitioners who actually do this and work with customers day to day. And it's a great opportunity to learn and apply. It's also a great opportunity to showcase and bring your knowledge and your thought leadership to the fore. And as a small business ourselves, it gives us an opportunity to have a voice. Not just as a small business, but as a full representative working with large organizations and collaborating with the biggest names in the industry.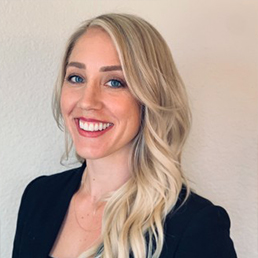 Madison White
Ricardo
   Ricardo joined the Digital Twin Consortium to contribute our transportation domain expertise and use cases to the development of digital twin standardized architectures. We will take the learnings from the consortium and bring those back to our customer base to enable a broader understanding of what a digital twin is, reduce market confusion and accelerate time to market for digital twin technology.