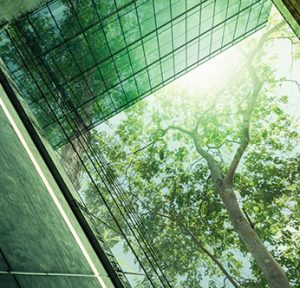 Download White Paper!
Buildings account for 40% of greenhouse emissions, usually reported as carbon dioxide or carbon equivalents. The problem is well documented by science-based target initiatives and global climate and data scientists. Yet stakeholders in the building lifecycle process – financiers, builders, owners, operators– have yet to collectively accept responsibility to 
reduce the environmental impact.  
"Decarbonizing the Built World: A Call to Action" addresses the emission problem through the application of performance-based digital twins. Written by practitioners from the DTC's Architecture, Engineering, Construction & Operations (AECO) Working Group, the paper introduces how improving building performance and sustainability initiatives can help tackle the problem of carbon emissions (Scope 1, 2 and 3 greenhouse gases).
It also includes guidance and practical detail on how organizations can address key decarbonization questions and objectives.
You can view and download a copy of this white paper below.