Explore AR and Digital Twin Synergy
Today's forward-looking organizations are advancing digital transformation efforts with augmented reality and digital twins. We are thrilled to invite you to a ground-breaking event that promises to revolutionize the way you perceive the future of these technologies. Experience a day filled with insightful presentations, interactive panel discussions, hands-on workshops, and live demos, all focused on exploring the remarkable synergy between augmented reality (AR) and digital twin technologies. This event will bring together leading companies who will share their deployments, use cases, experiences, and challenges, providing you with invaluable insights into these cutting-edge technologies.
Event Fee: $99. Take advantage of this exclusive opportunity to immerse yourself in the future of technology and gain insights from industry leaders. Reserve your spot by registering here and securing your place at the forefront of tech innovation.
We look forward to seeing you at the event on September 28th! Bookmark this page, as we will frequently update the agenda below with more information about Tech Fusion: Augmented Reality and Digital Twin Information Day.
Agenda
(Check this space for frequent updates)
8:00 – 8:55 - Demos and Exhibits
Grab your morning coffee and experience the power of Augmented Reality and Digital Twins firsthand with live demos showcasing the latest solutions.  Oak Ridge Enhanced Technology and Training Center, MXD, XMPro, Counterpoint Technologies, Intuitus, Orange County Public Works and more.
8:55 – 9:00 AM - Welcome & Plan for the Day
Let's kickstart the event with warm introductions and a clear roadmap for the day so you know what to expect from this exciting experience.
9:00 – 9:20  AM - Keynote: Unlocking the Value of Digital Twins for Manufacturing
Federico Sciammarella, CTO,  MxD (Manufacturing Times Digital)
This presentation will highlight work done by The National Digital Manufacturing and Cybersecurity Innovation Institute MxD (Manufacturing Times Digital) to help drive digital twin adoption among manufacturers. We will feature projects that leverage digital twins supported through MxD efforts and demonstrate the value created for members.

9:20 – 9:40AM – Keynote :  Effectiveness of AR for Emergency Response Tabletop Exercises: A Case Study
Mary Lin, Sr Manager, Knowledge Acquisition and Performance Studies, Oak Ridge Enhanced Technology and Training Center (ORETTC)
Many emergency responders employ tabletop exercises to simulate complex scenarios and to test plans and procedures. This presentation looks at the role of AR in emergency response tabletop exercises.

9:40 – 10:00AM – Keynote: Digital Reality Ecosystem 3.0 – What's Next?
Athicha Dhanormchitphong, Digital Realities Architect and Kyle Daughtry, Digital Reality Product Manager, ExxonMobil
Get a recap of ExxonMobil's innovative Digital Reality project and explore the intricacies of managing Energy 3D assets. The speakers will discuss asset lifecycle management, showing use cases in action.

10:00-11:30AM - Workshop – Understanding AR Use Cases and Requirements
Discover how to begin your AR journey, the essential tools, insights, processes, and support you need. Participate in networking discussions, roundtables, and output presentations following the AREA Enterprise AR Use Case Development Framework and AREA Requirements Committee work.

11:30 – 12:00 PM – "Show and Tell" Workshop Results
We'll gather the insights and knowledge shared in both workshops and discuss the key findings, leaving you with a wealth of actionable information.

12:00 – 1:00 PM – Lunch and Demos
Enjoy a delicious lunch while exploring more live demos of cutting-edge AR and Digital Twin technologies.

1:00 – 1:30 PM – AREA and DTC Overview & Thought Leadership Talk
Get introduced to the AREA (Augmented Reality for Enterprise Alliance) and DTC (Digital Twin Consortium) and gain valuable insights from our thought leaders.
1:30 – 2:00 PM – Creating a Business Justification for Digital Transformation>
Interactive Panel Discussion
Creating a Business Justification for Digital Transformation Uncover the secrets of justifying the investment in Digital Transformation, including creating Digital Twins and deploying Augmented Reality, GEN AI, and IoT. Our experts will guide you in starting the conversation, using the necessary tools, and convincing stakeholders and budget holders.
Panelists:
Pieter van Schalkwyk, CTO XMPro & Chair of DTC Natural Resources Working Group
Andrew Brokaw, Virtual and Augmented Reality Technical Leader at CNH Industrial
Marlon Rodgers, Software Engineer, Architect, Disruptive Innovation at Lockheed Martin

2:00 – 2:30 PM – Overcoming Barriers to Adoption of Digital Transformation, including Digital Twins and AR
Interactive Panel Discussion
Overcoming Barriers to Adoption of Digital Transformation, including Digital Twins and AR Learn from experts and practitioners about their real-life experiences in overcoming security and safety issues when implementing a Digital Transformation strategy. Gain insights on engaging with end-users and stakeholders to secure support and investments in AR and Digital Twins.
Panelists:
Dr. Soheil Sabri, Professor, UCF School of Modeling, Simulation, & Training, co-chair DTC Academia & Research Working group.
Randy Nunez, Extended Reality Specialist at Nunez Consulting, LLC
Bart Denny, US Solution Consultant for ViewAR
Dr. David McKee, CTO Counterpoint Technologies, co-chair of DTC Capabilities and Technology Working Group

2:30 – 3:00 PM – Refreshment Break and Demos
Explore more AR and Digital Twin demos while enjoying a short refreshment break.

3:00 – 3:15 PM – Use 3D Scans for Spatial Awareness – AR Indoor Navigation & Workflows
Bart Denny, US Solution Consultant for ViewAR
With the use of a standard phone and a 3D scan of a location, you can determine your position with an impressive accuracy of 5cm – a game changer for AR. This technology opens doors to a variety of features including AR indoor navigation, AR workflows, and even remote assistance across large facilities. Spatial applications will make AR a tool for daily use, creating massive ROI for businesses. This talk will show how to use AR for daily operations and ultimately how to increase your ROI.
3:15 – 3:45 PM – Speed Pitching
Discover various solutions from providers as they give an overview of their latest offerings in the AR and Digital Twin space.
3:45 – 4:15 PM – Recap and Action Plan
Let's come together and strategize on how we can promote ecosystems and support each other in this transformative journey.
4:15 – 6:00 PM – Demo Tables
Wrap up the day by mingling with fellow enthusiasts and trying out the latest AR & Digital Twin technology innovations.
Registration Fee
$99.00
Hotel Information
Hyatt Regency O'Hare Chicago
9300 W Bryn Mawr Ave
Rosemont, IL 60018
Tel: +1 (847) 696-1234
Room Rate: Single/Double Occupancy: USD$149.00
plus 14% taxes and service fees
(Discounted Room Deadline: Friday, September 1, 2023).
Demos and Exhibits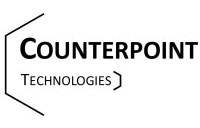 ---

---
---

---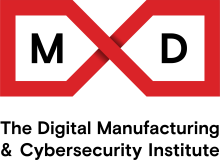 ---

Sponsors
Gold Sponsor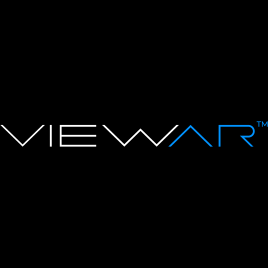 Silver Sponsor