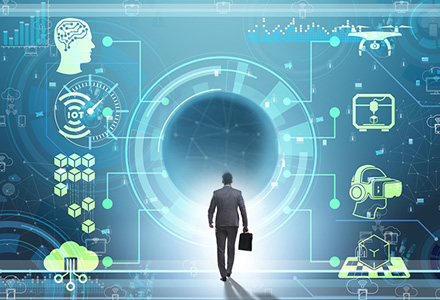 Understanding the Power of Digital Twins
Wednesday, October 13, 2021
11:00 am - 2:00 pm EDT
A Virtual Event!
Join the Digital Twin Consortium for a definitive look at the rapidly evolving world of digital twins.
The founding members and technical executives of Digital Twin Consortium cordially invite you to attend this interactive and informative open house event.
We get it – it's challenging to bring digital twin technology to market. The digital twin industry is still in its infancy, so interoperability is limited. Digital twins can be difficult to apply across the product life cycle, efficiency is stifled by data silos, and integration with legacy environments is difficult.
But achieving interoperability is crucial to success. Join us to learn how Digital Twin Consortium is growing an ecosystem of 300+ industry, academia, and government agencies to drive the adoption, use, interoperability, and development of digital twin technology.
Who should attend? If you are a vendor, customer, researcher, or government agency, register now to find out how you can bring clarity to your digital twin mission.
Through a series of interactive sessions, learn how our members have combined their skills and resources to:
Design best practices and open-source models that encourage innovation, accelerate usage, and influence the requirements for standards.
Define terminology and taxonomy that provides a common language to crystallize industry goals.
Build a reference library of real-world use cases that provides insight into digital twin development and implementation.
Gain early access to standards, best practices, simulations, and prototype elements.
Collaborate across the Consortium on prototypes, testbeds, and field trials.
Leverage the insights of the Consortium to get a head start on product strategy, direction, and development.
Register Today! Space is limited and filling fast. We look forward to hosting you.
Speakers: