Become a Groundbreaking Member
Groundbreaker status is being offered to any company that joins before our official launch in mid-May. This is an excellent marketing opportunity to establish your company as a leader in the Digital Twin Consortium market sector and is offered at no additional cost. Membership pricing is based on your company revenue.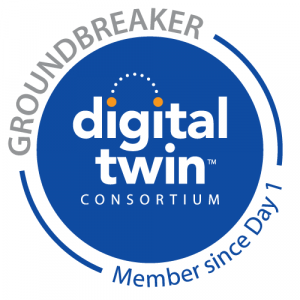 Groundbreaking Members receive:
Company name listed in Digital Twin Consortium press release in mid-May 2020
Company name listed as Groundbreaker Member on consortium website
Marketing badge for promotional use as Groundbreaker – Member since day 1
Company name listed on consortium launch marketing materials and campaigns
Groundbreaker status is perpetual while in good standing with Digital Twin Consortium
We are currently accepting Groundbreaking Members until the launch of the consortium in mid-May.
TALK TO US     BECOME A GROUNDBREAKER