In my role at Microsoft, I represent the company on several standards organizations and consortia, including the Digital Twin Consortium (DTC). Microsoft was one of the founders of the DTC two years ago with the intent to reduce confusion in the marketplace about the definition of digital twins, to accelerate the market, and address interoperability needs. The resulting ecosystem is capturing best practices, defining case studies, and driving the innovation of digital twin technology.
In December 2020, the Digital Twin Consortium released this definition of a digital twin: "a digital twin is a virtual representation of real-world entities and processes, synchronized at a specified frequency and fidelity. Digital twin systems transform business by accelerating holistic understanding, optimal decision-making, and effective action. Digital twins use real-time and historical data to represent the past and present and simulate predicted futures. Digital twins are motivated by outcomes, tailored to use cases, powered by integration, built on data, guided by domain knowledge, and implemented in IT/OT systems." The consortium's definition of digital twin provides a foundation for an emerging marketplace, accelerates digital twin adoption, and encourages collaboration. Most important, our consensus-driven definition unifies an emerging industry and speeds our members' time to market.
Since then, the DTC has launched an open-source initiative with several projects, is capturing the value of digital twins through real case studies as part of its Value Innovation Platform, expanded its reach through regional branches around the world and multiple liaisons, and added new vertical industry working groups. We're also participating in many industry-led digital twin events.
After two years we are seeing rapid adoption of digital twins across many industries, and we have almost 250 companies as members of the DTC. As the market matures, we are seeing a shift from start-ups to larger companies and end users are joining to help capture the requirements for digital twins and address them.
The bottom line is that today, the industry recognizes digital twins as crucial to digital transformation.
I've enjoyed being Secretary of the DTC Steering Committee, and I am honored to have been selected to be the organization's Executive Director. In this role, I will be working with DTC staff and Steering Committee to identify, define, and drive strategy based on organization and member goals and priorities. We will continue expanding our activities to demonstrate the value of digital twins, to drive standards requirements, and make an impact through innovation and open-source development – to be the authority on digital twins.
About the Author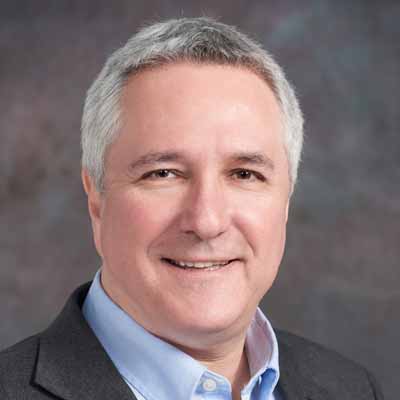 By Ron Zahavi
Executive Director, Digital Twin Consortium, Chief Strategist for IoT Standards, Microsoft Azure IoT