Save the date for Austin, TX!
Employees of all Digital Twin Consortium member organizations are cordially invited to the Q4 Member Meeting to be held in Austin! We are looking forward to seeing everyone face-to-face.
We are filling up the 3-day agenda with Keynotes, Working Group updates, Customer Case Studies, Technology Showcases, Member Presentations, Hands-on Workshops, and a Build-a-thon.
You will have the opportunity to share ideas and collaborate in person with the leading digital twin experts in the world, including representatives from Ansys, Autodesk, Dell, GE Digital, Johnson Controls, Lendlease, Microsoft, Northrop Grumman, and others.
Our program will be held in parallel with the quarterly events of our sister consortia: Object Management Group® and Industry IoT Consortium® and there will be plenty of opportunities for discussion and cross-collaboration.
There will be shared plenaries, presentations, and social mixer opportunities. Watch this space for more information – we will post events as soon as they become available. We can't wait to see you there!

FREE Podcast Opportunity: Dream, Educate, Collaborate, and Innovate with Speed and Tenacity!
Members attending the Q4 Member Meeting will have the opportunity to participate in an on-site 15-20 minute podcast with Scott Mackenzie of Industrial Talk. YOU pick the topic. No hassle, no charge! 
The podcasts will be available via Industrial Talk podcasts, and our Marketing team will also publicize your episodes on the respective consortia's social media platforms. Take advantage of this offering and sign up today!
*Offer exclusive to attendees of the DTC Q4 Member Meeting in Austin, Texas. 
CANCELLATION POLICY:
If you need to cancel your meeting attendance and require a refund, please contact [email protected] no later than: Friday, November 4th, 2022. No refunds will be issued after this date. You may, however, send another person from your company as your replacement and we will make the appropriate badge change.
Member cost
$595 Full Price

Hotel Information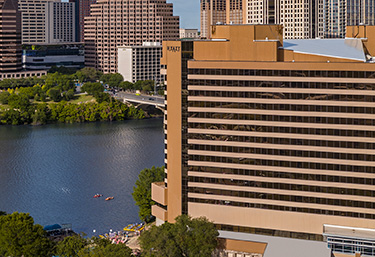 Hyatt Regency Austin
208 Barton Springs
Austin, Texas 78704 USA
+1 512 477 1234
Discount Room Reservations Deadline: EXPIRED
Reservation can still be made at the Hyatt, priced at the hotel prevailing rates - CLICK HERE
Keynote Presenters
Tentative Agenda
Check back for frequent updates! Agenda times are Central Time zone.  Download PDF version.