---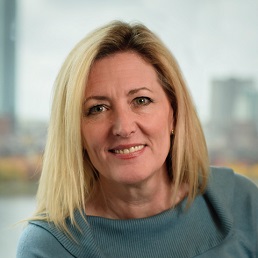 Kathleen Kennedy, Executive Director, MIT Center for Collective Intelligence
With multiple roles at MIT, Kathleen is leading on the front lines of cutting-edge technology and innovation. Right now, she is extremely passionate about climate change, digital transformation, the evolving nature of work, and the future of education. She is a strategic leader with a unique skill set for transforming organizations as well as building new ones.
Kathleen is currently the Executive Director of the MIT Center for Collective Intelligence, a multidisciplinary research center. She is also the senior director of MIT Horizon, a digital learning platform helping global organizations to up skill at scale. In addition, she is a venture partner at Good Growth Capital.
She has held several leadership positions at MIT, including President and Chief Strategy Officer of Technology Review, MIT's global media company; President of the MIT Enterprise Forum; and Director of Special Projects of MIT, where she worked as a lead organizer of The Engine, a venture fund and accelerator program for tough tech startups.
Kathleen is a cofounder and board member of Manifest Boston (formally HubWeek), a first-of-its-kind civic collaboration that brings together the most creative and inventive minds making an impact in art, science and technology.
She has served on numerous selection committees including the Eisenhower Fellowships, the Lemelson-MIT prize and the MacArthur Foundation 100&Change competition. She is a mentor for MIT DesignX. She was awarded the Folio: 40, which recognizes the most innovative and influential people in the media industry, and named by the Women of the Harvard Club as one of Boston's Most Influential Women.
---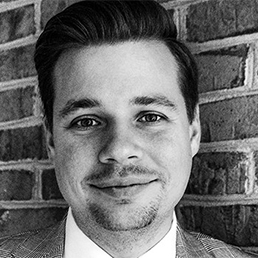 Will Thompson, Chief Strategy Officer, Forbes Ignite
Will Thompson is the Chief Strategy Officer of Forbes Ignite, the innovation consulting arm of Forbes Media. Forbes Ignite taps the collective intelligence of the Forbes network to help companies and governments around the world innovate for sustainability and social impact. Before joining Forbes Ignite, Will served as Senior Vice President of Insights and Strategy at Forbes Media, the parent company, where he led their technology research division, published the first major media publication on machine learning (Forbes AI) and advised the world's largest organizations on their thought leadership, marketing, technology and innovation strategies. Prior to joining Forbes, Will held roles at The Economist and was a founder or principal in a number of communications and publishing organizations for the financial services industry.
---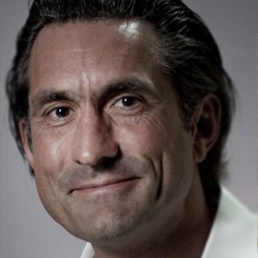 Jeff DeCoux, Founder and Chairman, the Autonomy Institute
Jeff DeCoux, Founder and Chairman of the Autonomy Institute. DeCoux is the Founder of ATRIUS Industries, Autonomous Infrastructure enabling the Robotic Edge. Prior, DeCoux was CEO and Founder of Hangar, the world's first robotics-as-a-system data acquisition platform. Mr. DeCoux has raised over $100 million for venture and business operations. Mr. DeCoux has over 30 years of experience within the high-tech industries where his attention has been focused on Founding companies that enhance business productivity through automation.
Mr. DeCoux builds large collaborative teams to develop system-of-systems platforms. Lead the engineering of complex platforms supporting high performance computing, networking, and operational controls. Built the nation's first high-performance online database that provided real-time access to terabytes of information in 1999. Invented the first enterprise relationship management system in 1994 which led to over a dozen patents including the foundational systems used in industry today. Developed the architecture for the leading autopilot for small drones used in 195 countries, having executed over one million missions.
Designed, engineered, and manufactured the first multi-drone depot for advanced operations in commercial and public safety. Developed a world-map construct for capturing and maintaining petabytes of information within a real-time platform. Built world leading Boards of Directors engaged in new research and development programs. Lead the effort with industry and legislature to create the first avigation easement bill focused on expanding the autonomous system industry. Passionate about the impact technology can have on society. Hands on research, design, and engineering of autonomous systems.
---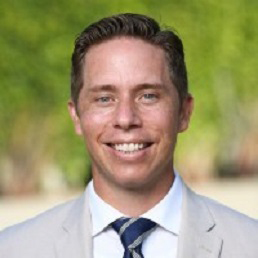 Michael LaFontaine, Deputy County Surveyor, Orange County Public Works (OCPW)
Michael LaFontaine, PLS, MBA, is a Deputy County Surveyor with Orange County Public Works (OCPW) located in their Orange, CA satellite office. His team is responsible for providing geospatial field and mapping services for the County's diverse portfolio of facilities which include flood channels, roadways, an airport, harbors, dams, basins, and buildings. Michael is a Professional Land Surveyor with over 16 years of public and private sector experience in the survey profession. He has both field and office experience and revered as a tech evangelist in the profession. He holds a Masters in Business Administration from University of California, Irvine and an AS of Survey/Mapping from Santiago Canyon College.
Michael has served as the President of the Orange County Chapter of the California Land Surveyors Association (CLSA) in 2018, and a Director for CLSA from 2014-2016.
Michael is a lifelong learner and firm believer that geospatial professionals are well positioned to play an integral role in the Digital Twin space. Outside of his professional life, Michael is an avid surfer and world traveler. He thoroughly enjoys spending time with his 6 year old daughter, Sophia, his wife, Diana, and their new Bernedoodle puppy, Bailey. You can find more about Michael here.
---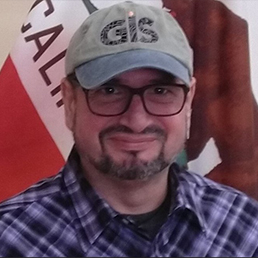 Dr. Kostas Alexandridis, GIS Analyst/ Spatial Complex Systems Scientist, County of Orange, OC Survey Geospatial Application
Dr. Kostas Alexandridis, GISP, is a GIS Analyst/ Spatial Complex Systems Scientist with the County of Orange, OC Survey Geospatial Applications in Santa Ana, California. He holds a PhD in Natural Resource Policy from Purdue University and BS/MS degrees in Agricultural Engineering/Agricultural Economics and Rural Sociology from Aristotle University of Thessaloniki in Greece. His work involves programming, modeling and simulation for Digital Twin models, advanced geoAI and spatially explicit Machine Learning (ML), and complex geospatial and geoscientific analysis and simulation. From 2009-2018, Dr. Alexandridis served in multiple joint positions at the University of the Virgin Islands, in the US Caribbean. Specifically, as a Research Assistant Professor of Marine and Environmental Science with a join appointment as an Assistant Professor of Computer and Computational Sciences, College of Science and Mathematics, UVI (2010-2018). He also served in academic administrative positions as the Director of the Center for Marine and Environmental Studies at UVI (2012-2013), and the founder and Director of the Institute for Geocomputational Analysis and Statistics (GeoCAS) at UVI (2013-2018). He also held an adjunct position with the University of South Florida (2012-2018). From 2006 to 2009, Dr. Alexandridis served as a senior research scientist with the Commonwealth Scientific and Industrial Research Organization (CSIRO) in Northern Queensland, Australia. Dr. Alexandridis is a certified Geographic Information Systems Professional (GISP No. 51820), has published extensively in the areas of complex information sciences, semantic network analysis, self-organizing systems, complex Spatial sciences, social-ecological systems, and computational social sciences. More information about the author can be found in www.mindscribble.net.
---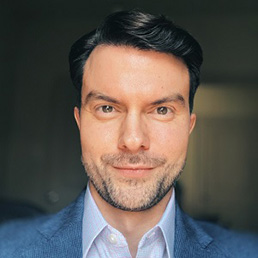 Adam Brasic, Senior Solutions Architect, Nvidia
Adam Brasic is a Senior Solutions Architect in the Professional Visualization vertical within Nvidia, covering Omniverse, with a focus on Digital Twins. Prior to joining Nvidia, he worked in the offshore drilling industry. His interests lie in the intersection of art and technology, where visuals can communicate complex ideas in an understandable way..