Save your seat for Leeds, England!
Employees of all Digital Twin Consortium member organizations are cordially invited to the Q3 Member Meeting to be held in Leeds! We are looking forward to once again seeing our members face-to-face. This will be our first-ever meeting in Europe!
The member meeting will take place on campus at the University of Leeds. The meeting will be hosted by DTC member Slingshot Simulations, our Regional Branch Organizer (RBO) for England.
Our event will run concurrently with the Leeds Digital Festival, held twice per year. The Festival features world-class tech content including technical presentations, collaboration, and training.
All attendees are invited to remain on Thursday afternoon for Digital Twin Industry Information Day, which will be open to the public and will take place at the same venue (registration available soon).
We are filling up the 2 1/2-day agenda with Keynotes, Working Group and Task Group meetings, Customer Case Studies, Member Presentations and Hands-on Workshops.
You will have the opportunity to share ideas and collaborate in person with the leading digital twin experts in the world, including representatives from Ansys, Autodesk, Dell, GE Digital, Johnson Controls, Lendlease, Lockheed Martin, Microsoft, Northrop Grumman, and others.
There will be shared keynotes, presentations, and social mixer opportunities. Watch this space for more information, we will post events as soon as they become available. We can't wait to see you there!
1st Keynote Announced!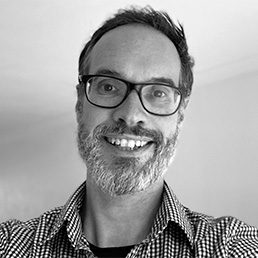 Near Real-time Analytics for Transport Network Planning and the Commonwealth Games 2022
Abstract: Transport for West Midlands has built a state-of-the-art Regional Transport Coordination Centre (RTCC) to improve customer communications. This is used during major planned events, such as the Commonwealth Games in Birmingham, and the massive construction works happening in the region. The residents, visitors, and businesses of the West Midlands want trusted travel information to plan the most sustainable, consistent journeys across the region. The internal team, supported by commercial partners applies the power of real-time 4 & 5G sensor-based data collection, cloud-computing resources, simulation as a service, a digital representation of the region, and the connecting strength of GIS. This session will cover the deployment of 4 & 5G-enabled sensors, linking the data together into meaningful analysis using GIS and the APIs from the same tools to communicate with the public.
Stuart Lester is the Strategic Lead for Transport Intelligence at Transport for West Midlands. Currently he is tasked with pushing forward improving the approach to using data in the organization to support the Transport for West Midlands aims and objectives set out in the new Local Transport Plan.
Member cost
$595 - Full Price
$495 - Early Bird Price
(register before August 26)
Location
University of Leeds
Nexus Building
Discovery Way
Leeds LS2 3AA
United Kingdom
Hotel Information
Because the Q3 member meeting is being hosted at the University of Leeds, DTC does not have a specific hotel recommendation for our members. Below is a list of area hotels and their websites. Feel free to book directly.
Agenda to come!