---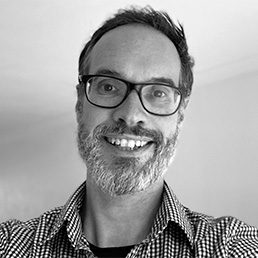 Stuart Lester, Strategic Lead for Transport Intelligence at Transport for West Midlands
Stuart Lester is the Strategic Lead for Transport Intelligence at Transport for West Midlands. Currently he is tasked with pushing forward improving the approach to using data in the organization in order to support the Transport for West Midlands aims and objectives set out in the new Local Transport Plan. His team captures, manages and analyses data to support modelling, business case development and operational analytics. He has developed the analytics team, grown the operational systems, utilized cloud computing and introduced a comprehensive suite of Geographical Information tools. Notable recent achievements include implementing machine learning to forecast traffic volumes and speeds, winner of the Cities on a Cloud global Amazon Web Services competition and the prestigious special achievement in GIS award at the ESRI global conference in 2020. His background is in ICT and Geographical Information Systems, primarily within local government.
---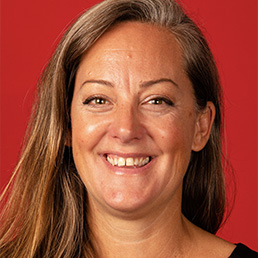 Zandra Moore, CEO, Panintelligence
Zandra Moore is a passionate tech leader and entrepreneur with over 20 years of experience in the technology sector. As co-founder and CEO of SaaS software firm Panintelligence, she leads a team focused on delivering analytics into the heart of SaaS applications, enabling users access to key information at the right moment and with the right focus. She has been at the forefront of enabling more women in tech. Zandra founded LeanIn Leeds and is an active member of WiLD (Women in Leeds Digital), both UK organisations focused on increasing female representation in tech companies. She is also a founding member of the UK Government's taskforce for diversity in fast growth companies.
Her dedication to encourage more girls into coding led her to start the No Code Lab, the UK's leading community for No Code developers. Earlier roles in tech instilled an appreciation of both the business and technology issues facing organisations today and a focus on customer success.
Zandra's commitment and dedication to the UK technology sector has led to numerous awards and industry recognition, most recently the IoD Director of the Year Innovation, Northern Power Women Mentor of the Year, and LDC Top 50 Most Ambitious Business Leaders.
---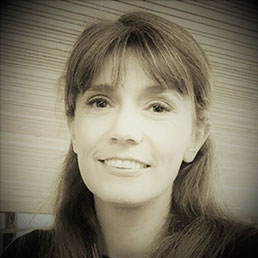 Alexandra Luck, Joint Policy Lead, National Digital Twin Programme, Department for Business, Energy and Industrial Strategy
Alexandra Luck is a Chartered Engineer, a Fellow of the Institution of Civil Engineers, a Fellow of the Chartered Institution of Highways and Transportation, and a Member of the Register of Security Engineers and Specialists. She has a wealth of experience in issues pertaining to asset management, BIM, digital built environments, intelligent transport systems, management of information and security-minded approaches. Accumulating expertise through a number of engineering roles, Alex specializes in the development, implementation, management and auditing of proportionate and structured management systems, policies and processes as well as the development and delivery of programmes within these disciplines. She has also undertaken forensic investigation and analysis of incidents.
As a result of her expertise, she has authored, and been involved in the production of, standards in the UK and internationally in relation to the implementation of security and security-minded approaches as well as authoring a number of supporting articles, documentation and guidance material.
Alexandra is Joint Policy Lead of the National Digital Twin Programme in the UK, a programme being run by the Department of Business, Energy and Industrial Strategy.
---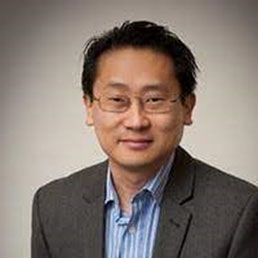 Professor Chee Yew Wong, University of Leeds Business School
For over 25 years, Prof. Wong has been working with companies to use supply chain data for making better decisions. He will share lessons learned from several supply chain visibility and analytics research projects. This includes the use of supply chain data to gain visibility and customer insights, and to predict demand and product returns in the power, construction, and consumer goods sectors. Aiming to inform digital twins solution developers, he will answer the following questions:
How can supply chain managers benefits from digital twins?
What types of digital twin solutions the supply chain managers need?
How prepared are supply chain managers to adopt digital twins? How can we help them?
---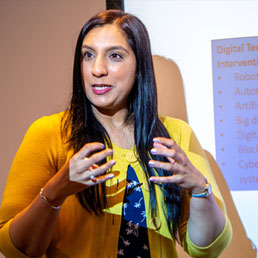 Dr. Rajinder Bhandal, University of Leeds Business School
Dr Bhandal has been teaching in Higher Education at university level for over 10 years. Her current research focuses on disruptive technologies including digital twin technology, big-data technologies, and blockchain technology. She will unpack the opportunities, challenges, and future direction of digital twins from an academic perspective, giving practical implications. Thus, the focus of the conversation will seek to shine a light on these pressing issues in the form of the following questions:
How can digital twins help achieve competitive advantage in the context of supply chains and manufacturing?
What are the challenges in supply chains around data management set against the backdrop of data digitisation?
How can digital twin technology help promote sustainable supply chains in keeping with the 'race to net zero'?