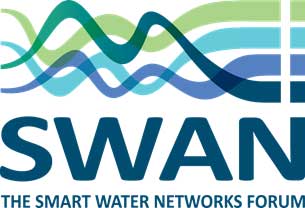 Digital Twin Consortium Announces Liaison with Smart Water Networks Forum
Furthering the use of digital twins in the water industry
BOSTON, MA – MARCH 4, 2021 – The Digital Twin Consortium® and the Smart Water Networks Forum (SWAN) have entered into a liaison agreement to contribute the creation and development of digital twin technologies.
Both have agreed to leverage each other's unique value proposition and respective networks to help accelerate digital twin adoption.
"Digital twins are redefining the planning, design, and operation of water infrastructure," said Casey Mullen, Distinguished Architect for Federated Digital Twins, Bentley Systems and Digital Twin Consortium Steering Committee member. "Digital twins provide accurate, reliable information for what-if analyses and informed decisions of water utility systems. The collaboration with SWAN will help drive the adoption of digital twin technologies in the utilities industry."
"Digital twins play an increasingly valuable role in the smart water discussion. The fast growth of the SWAN Digital Twin Work Group co-led by senior SWAN utility and industry thought leaders is a testament to this," stated Gigi Karmous-Edwards, founder and Co-chair of the Digital Twin Work Group. "I am thrilled that the SWAN Forum is partnering with Digital Twin Consortium who have tapped into diverse, cross-sector experts to help shape this exciting concept. I'm looking forward to exciting collaborations and projects that will be showcased at the upcoming 4th Digital Twin H2O Workshop to be held May 25th, 2021 as part of the SWAN 11th Annual Conference."
"We are excited about our collaboration with SWAN," said Dan Isaacs, Chief Technical Officer, Digital Twin Consortium. "Their network of stakeholders and knowledge and experience in the water industry will be invaluable as our organizations collaborate to advance the use of digital twin technology."
Both consortia will exchange information through regular consultations, seminars, and more.
About SWAN
SWAN, the Smart Water Networks Forum is the leading global hub for the smart water sector. A UK-based non-profit, SWAN brings together leading international water utilities, solution providers, academics, investors, regulators, and other industry experts to accelerate the awareness and adoption of "smart," data-driven solutions in water and wastewater networks worldwide.
About Digital Twin Consortium
Digital Twin Consortium is The Authority in Digital Twin. It coalesces industry, government, and academia to drive consistency in vocabulary, architecture, security, and interoperability of digital twin technology. It advances the use of digital twin technology in many industries from aerospace to natural resources. Digital Twin Consortium is a program of Object Management Group.
Note to editors: Digital Twin Consortium is a registered trademark of OMG. For a listing of all OMG trademarks, visit https://www.omg.org/legal/tm_list.htm. All other trademarks are the property of their respective owners.