---
Marcellus Buchheit, CEO Wibu
Coming soon.
---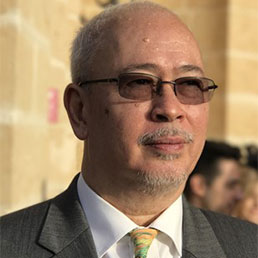 Anto Budiardjo, CEO, Padi.io
Anto is a veteran in the connected building space. Since 1989, he has led the development and promotion of building connectivity and integration technologies. His first product, the CdC Engine, first installed in 1991, was deployed widely in the UK and Europe through integrators and OEMs. The "Engine" was the first PC-based integration platform and graphical UI for buildings.
Today, Anto is focused on a new venture to bring system integration into the Internet era with an online integration and collaboration platform Padi.io. Core to the current work is the advocacy of Connection Profiles, an integration mechanism created by Padi, and now being adopted as an open mechanism by Digital Twin communities including the Digital Twin Consortium, as a key integration tool.
---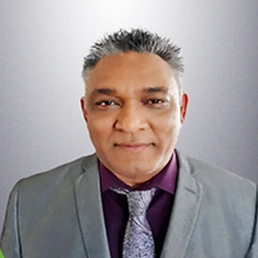 Mark Carvallo, Founder, Ingager
Mark Carvalho is an environmental futurist with over 20 years specializing in applying life science and chemistry.
---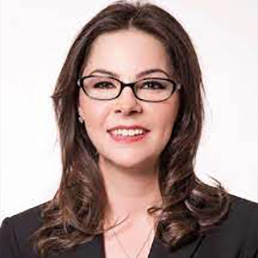 Sheena Gaynes, Director, Business Development, Partnerships, Programs - iTwin Platform, Bentley Systems
Sheena is an accomplished channel sales leader with expertise in global alliances, program management, and business development. Currently, she is responsible for business development, partner relations, and accreditation programs for Bentley's iTwin Platform. Her prior experience includes X1, Seeburger, IFS, Check Point, and Insight. She has a BA in Communications from Ottawa University and has been recognized as one of CRN's Women of The Channel three times.
---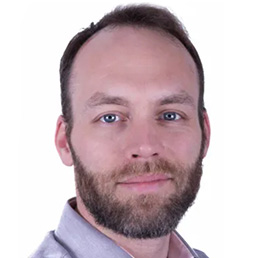 Jon Geater, Co-Founder & CTO, Jitsuin
Jon Geater applies his expertise in cryptography, cybersecurity and blockchains to challenging issues in the Internet of Things. Jon has held senior global technical roles at Thales e-Security, Trustonic, ARM and nCipher where he built chip-to-cloud solutions for mobile, IoT, payments and smart cities while managing large global teams, integrating acquisitions and driving corporate strategy. Jon is a serial leader of open standards at board committee level having served GlobalPlatform, Trusted Computing Group, OASIS and Linux Foundation's Hyperledger.
---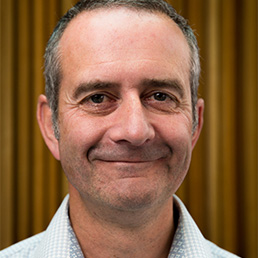 Rob Harwood, Chief Operating Officer, Slingshot Simulations
Rob has spent over 25 years in the high-tech software and modelling and simulation industry, with leadership roles spanning technical, business development, marketing and corporate strategy responsibilities. He has global operational experience and lived in the US for more than 15 years before joining Slingshot.
---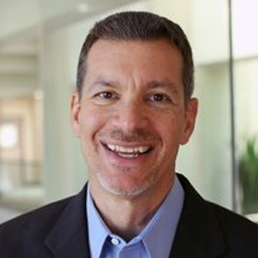 Dan Isaacs, Chief Technical Officer of Digital Twin Consortium
Dan Isaacs is a Chief Technical Officer of Digital Twin Consortium, where he is responsible for setting the technical direction, liaison partnerships and support for new memberships.
Previously, Dan was Director of Strategic Marketing and Business Development at Xilinx where he was responsible for emerging technologies including machine learning, defining, and executing the ecosystem strategy for the Industrial IoT and Automotive Business. Dan also represented Xilinx for the Industrial Internet Consortium (IIC). He has more than 25 years of experience working in automotive, mil/aero and consumer-based companies including Ford, NEC, LSI Logic and Hughes Aircraft.
---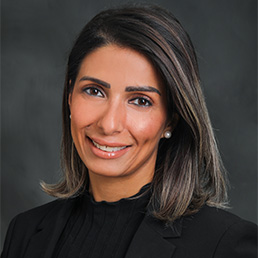 Dana Kawas, CEO of Thynkli, Co-chair of Business Maturity Model Working Group, Digital Twin Consortium
Dana is a digital leader with over 18 years of experience in digital strategy and roadmaps, technology implementation and organizational performance including digital change and upskilling. She co-founded Thynkli, a progressive digital business consultancy and technology services company that is paving the way of building resilience in business operations using Digital Twinning technology. With a focus on hyper-automation strategies and technologies, Thynkli takes you from strategy to execution to augment human and artificial intelligence (AI) to optimize and digitize operations, increase technology adoption, and upskill people.
---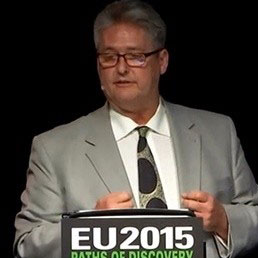 Bruce A. Leybourne – CEO, Stellar Transformer Technologies
Bruce Leybourne is an experienced geologist (MSc) with extensive fieldwork worldwide with over 35 years' experience using state-of-the-art data acquisition and analysis technology. Specialty includes global gravity and marine magnetic data acquisition with offshore experience on-board seismic vessels acquiring gravity/magnetic data. Stellar Transformer Technologies (Owner/Operator - Business Development), Geoplasma Research Institute, (Research Director and Principal Investigator), Former Navy tenure at the U.S. Naval Oceanographic Office, Stennis Space Centre, in the Geophysics Department acquiring and analyzing gravity, magnetic, seismic, bathymetric, and oceanographic datasets including multi-beam seafloor mapping, side scan sonar, gravity cores, current meter and tide-gauges.
---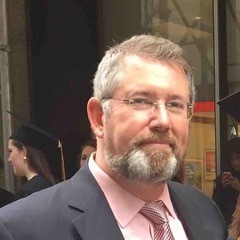 Jonathan McCoy, President & Founder of Family CareSpace LLC
Jonathan has 35+ years in project development across a variety of industries, having held senior positions with world-leading tech companies. Following his long track record leading entrepreneurial teams within large corporate and start-up environments, he led the Family CareSpace development team to the successful completion of the real-time state of the art platform for Senior Living. The initial implementation was in a Assisted Living Memory Care Community McCoy was an owner and developer of with great success.
---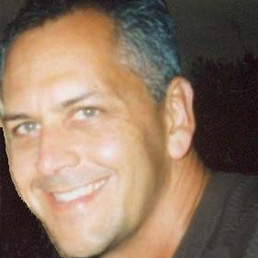 Doug Migliori, Global Field CTO, CloudBlue
Doug is Global Field CTO at CloudBlue, a digital marketplace development and orchestration platform provider. He has over 20 years of IT consulting experience, applying innovative strategies to digital transformation that leverage digital twin, IoT, AI, mobile, DLT, and cloud/edge native technologies. He has a depth of experience in retail, supply chain, and building automation. As a platform architect, Doug created an ontology-based event-driven architecture (OBEDA) for highly distributed systems. He is co-author of the System Interoperability Framework whitepaper published by the Digital Twin Consortium. Doug received his Bachelors of Science in Operations Technology from Brigham Young University and Masters in Business Administration from the University of Southern California.
---
Hillman Mitchell, President, Critical Infrastructure Cyber Security Consultants
Coming soon
---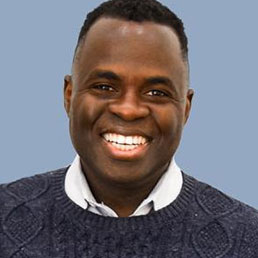 Amalaye Oyake, Flight Software Lead, Space Robot Operating System (Space ROS), Blue Origin
Amalaye Oyake is a Spacecraft Flight Software Engineer at Blue Origin in Kent, WA. He is the Lead Flight Software Engineer for the Space Robot Operating System (Space ROS). Space ROS is collaboration between NASA and Blue Origin to create an open-source port of the ROS 2 framework. His background includes experience in embedded systems, spacecraft flight software, ground data systems, avionics buses, fault tolerant protocols such as Time-Triggered Ethernet, and CCSDS standards.
Prior to joining Blue Origin, he worked at the NASA Jet Propulsion Laboratory on numerous projects most notably Cassini, Mars Pathfinder, Mars Exploration Rover, the Altair Lunar Lander avionics, Mars Science Laboratory, the Jason-3 satellite, as well as internal and external payloads on the International Space Station (ISS). A key part of his work at NASA/JPL was as part of the team developing "Space Internet", also known as Disruption Tolerant Networking (DTN). This culminated in the first ever deep space Internet data transmission in 2008 using protocols developed at JPL with the assistance of Dr. Vint Cerf.
He was one of the founding organizers of the Workshop on Spacecraft Flight Software and is involved in the IEEE Conference on Space Mission Challenges in Information Technology (SMC-IT).
---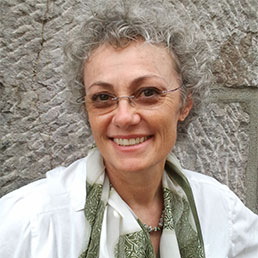 Christine Perey, Founder, The Area, and Founder and Principal Analyst, PEREY Research & Consulting
Christine Perey is the founder and principal analyst of PEREY Research & Consulting. She provides highly strategic research, business- and market-building related services with an emphasis on building robust strategies leading to the successful introduction and widespread adoption of Augmented Reality products and services.
Christine's partnership with leading firms, universities, experts and users brings a total view of the landscape in which your products and services will compete. PEREY Research & Consulting is a leader in the Augmented Reality industry, advising vendors, technology and application providers, research institutes and network operators on the design, launch and operation of Augmented Reality- and Internet of Things- based technologies, products and services.
---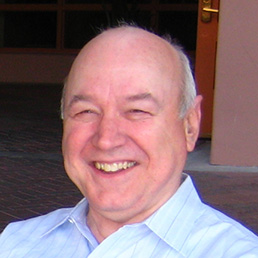 John Reynolds, CEO, Agile Fractal Grid
John Reynolds serves as the CEO of the Agile Fractal Grid. He is responsible for the company's operational functions as well as its techbnical strategies and plans. Over the years, Mr. Reynolds has developed personal contacts with large numbers of telecommunications, power industry, emergency services, and financial industry executives. His business and technical expertise has given him a unique insight into the structural changes affecting modern business and its effective use of technology. Mr. Reynolds brings a unique approach to smart infrastructure, multiple services operating on that infrastructure, customer engagement, and large-scale financing for the programs he establishes.
---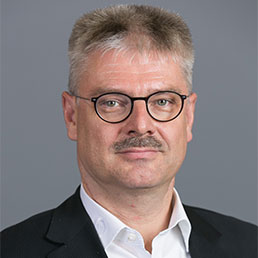 Detlev Richter, Global Head of Industrial and Energy Products, Head of Advanced Manufacturing, TÜV SÜD Product Service GmbH
Detlev is responsible for global product strategy for testing & certification services - electrical & functional safety, EMC, ENV, Explosion proof, machinery safety incl. SEMI, smart safety (interoperability, M2M, security), and Test and Certification of Industrial and Energy Products – from component level to industrial machinery. He is also responsible for product and process development for Industrie 4.0 based Smart Services: e.g. "Run-time certification for digital twin based industrial products and manufacturing systems".
---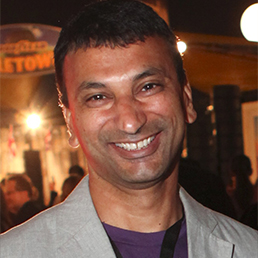 Apurva Shah, Global Field CTO, CloudBlue
Apurva Shah is a maker entrepreneur. He is co-founder and CEO of Duality Robotics. The team at Duality is pioneering a zero friction metaverse to solve real world enterprise problems across evolving customer expectations; disruptive product lifecycles; and enabling future of work. To ensure physical accuracy, photorealism & data efficacy, Duality's Metaverse is powered by Falcon, a best of class digital twin simulator, that is already in use and validated by Fortune 100 customers. This endeavor draws on Apurva's prior roles as head of creative technology and design systems at Capital One, visual effects supervisor and member of the technical brain trust at Pixar, and SVP of global technology at Rhythm & Hues Studios.
He is adjunct professor in the interaction design program at CCA and covers emerging technology topics such as Metaverse Design and Designing for Trust. He has previously taught animation at Ringling in Sarasota, Art Institute and Academy of Art in San Francisco. Apurva's consulting collaborations include a technical advisor relationship with LA based Spire Animation Studios and strategic advisor to Mumbai based real time technology studio, Green Rain.
His film credits include Ratatouille, Shrek, Finding Nemo, and Toy Story 3. He holds several innovative patents in simulation, rendering, and digital payments. He has served on the Siggraph committee and on the board of the Visual Effects Society. He currently serves as advisor for non-profit Kids & Art Foundation
---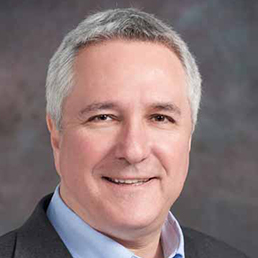 Ron Zahavi is a Chief Strategist for IoT Standards at Microsoft Azure IoT; Digital Twin Consortium Steering Committee.
Ron Zahavi is Chief Strategist for IoT Standards, Microsoft Azure IoT. Ron has extensive experience managing technology and strategy, business transformation, and integrating software and applications to meet business requirements. His breadth of experience includes work in commercial and public sectors, with startups and large companies, with Federal and State agencies, and with private equity. Previously he was a Senior Enterprise Architect in the Enterprise Strategy Business within Microsoft Consulting Services and prior to Microsoft led his own strategy consulting company and spent several years in CTO, CIO and Chief Architect roles managing technology across several companies and performing due diligence of potential acquisitions.
Ron represents Microsoft in several Standards organizations and Consortia. He is on the OMG board of directors, leads the Microsoft internal IoT community and was a member of the OpenFog board of directors. He is also member of the IoT Solutions World Congress program committee, co-chairs the IIC Security Applicability task group and is a co-author of the IoT Security Maturity Model.
Ron's work with IoT spans 18 years including the creation of the architecture for an IoT platform that drove the acquisition strategy at a private equity company. His IoT project experience includes city flow meters, energy supply chain, electronic border fence, bio surveillance, and others. He is an internationally recognized speaker and expert panelist on IoT, systems integration and business architecture, and a published author and co-author of several books including Business Modeling: A Practical Guide to Realizing Business Value. Ron received his Bachelors of Science in Electrical Engineering from the University of Maryland and Masters in Computer Science from the Johns Hopkins University.