---
Dan Isaacs is a Chief Technical Officer of Digital Twin Consortium, where he is responsible for setting the technical direction, liaison partnerships and support for new memberships. Previously, Dan was Director of Strategic Marketing and Business Development at Xilinx where he was responsible for emerging technologies including machine learning, defining, and executing the ecosystem strategy for the Industrial IoT and Automotive Business. Dan also represented Xilinx for the Industrial Internet Consortium (IIC). He has more than 25 years of experience working in automotive, mil/aero, and consumer-based companies including Ford, NEC, LSI Logic and Hughes Aircraft.
---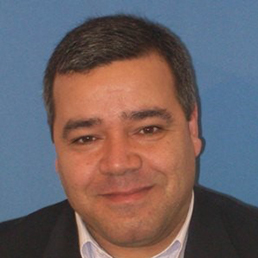 Dr. Said Tabet is a Chief Architect, Office of the CTO at Dell Technologies; Digital Twin Consortium Steering Committee; Co-chair DTC Terminology, Taxonomy and Technology Working Group
Dr. Said Tabet is the Lead Technologist for IoT and Artificial Intelligence Strategy at Dell EMC. Said is a member of the Object Management Group Board of Directors and the Principal Dell Technologies representative to the Industrial Internet Consortium and member of its Steering Committee. Said is Chair of the INCITS Secure Cloud Computing Ad-Hoc Group, and ISO Editor of the Cloud Security SLA project. Said is leading Deep Learning testbed activity within the IIC. Dr. Tabet is also a member of the Cloud Security Alliance International Standardization Council.
With over two and a half decades in the industry, Said played the role of a technology advisor to a number of large multinational companies. Said contributes to technology innovation forums, guides startups through mentorship and coaching, is himself an entrepreneur and a supporter of industry efforts encouraging new technology adoption in multi-disciplinary environments. Said currently focuses on Artificial Intelligence, Industrial IoT and Deep Learning exploring challenges in Smart facilities, Manufacturing, Utilities/Energy, Connected vehicles, IoT Security, Big Data Analytics, Model-based engineering, and future technology innovation. Dr. Tabet is a regular speaker and panelist at industry conferences and international standards meetings, co-founder of RuleML, Artificial Intelligence and IoT Expert, as well as author and editor of several book series and articles. Said worked closely with W3C founder Sir Tim Berners Lee and with other globally recognized technology leaders.
---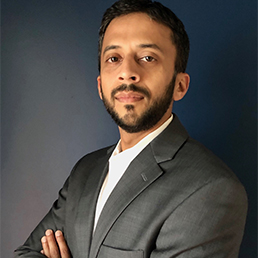 Sameer Kher, M.S., M.B.A. is a Senior Director, Product Development, Ansys.
Sameer Kher, M.S., M.B.A., is a leader in the technology industry with over 15 years of experience with creating successful software products. He is currently Senior Director, Product Development at Ansys, where he is responsible for Digital Twin and System Simulation activities. Most recently, Sameer was responsible for the conception and launch of Twin Builder, an award winning, first-of-its-kind product that enables the use of simulation in operations. He has a background in engineering with a BS in Electronics, an MS in Computer Engineering and an MBA from Carnegie Mellon University.
---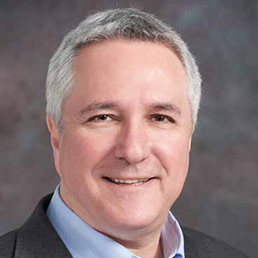 Ron Zahavi is a Chief Strategist for IoT Standards at Microsoft Azure IoT; Digital Twin Consortium Steering Committee.
Ron Zahavi is Chief Strategist for IoT Standards, Microsoft Azure IoT. Ron has extensive experience managing technology and strategy, business transformation, and integrating software and applications to meet business requirements. His breadth of experience includes work in commercial and public sectors, with startups and large companies, with Federal and State agencies, and with private equity. Previously he was a Senior Enterprise Architect in the Enterprise Strategy Business within Microsoft Consulting Services and prior to Microsoft led his own strategy consulting company and spent several years in CTO, CIO and Chief Architect roles managing technology across several companies and performing due diligence of potential acquisitions.
Ron represents Microsoft in several Standards organizations and Consortia. He is on the OMG board of directors, leads the Microsoft internal IoT community and was a member of the OpenFog board of directors. He is also member of the IoT Solutions World Congress program committee, co-chairs the IIC Security Applicability task group and is a co-author of the IoT Security Maturity Model.
Ron's work with IoT spans 18 years including the creation of the architecture for an IoT platform that drove the acquisition strategy at a private equity company. His IoT project experience includes city flow meters, energy supply chain, electronic border fence, bio surveillance, and others. He is an internationally recognized speaker and expert panelist on IoT, systems integration and business architecture, and a published author and co-author of several books including Business Modeling: A Practical Guide to Realizing Business Value. Ron received his Bachelors of Science in Electrical Engineering from the University of Maryland and Masters in Computer Science from the Johns Hopkins University.
---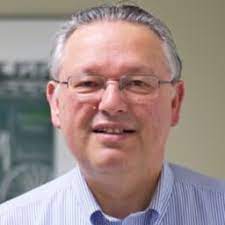 Dr. Adam T. Drobot, President and Chair, Open Tech Works.
Dr. Adam T. Drobot is a technologist with management expertise and over forty-five years of experience with business, government, and academia. Today his activities include strategic consulting, start-ups, and participation in industry associations and government advisory bodies. Previously he was the President of the Applied Research and Government Business Units at Telcordia Technologies and the company's CTO from 2002 to 2010. Prior to that, Adam managed the Advanced Technology Group at Science Applications International Corporation (SAIC). He also served as Senior Vice President for Science and Technology as part of his 27 years of service at SAIC from 1975 to 2002.
Adam has been the principal or key participant in the development of several large, scientific code systems and software for managing the design and production of complex platforms. He has published more than 150 journal articles and is a frequent contributor to industry literature. He currently holds 27 patents. Adam is the 2007 recipient of IEEE's Managerial Excellence Award. He also Chaired the Employee Benefits and Compensation Committee as well as the Awards Recognition Council for the IEEE. Recently he managed the IEEE Internet of Things Initiative and served as the Chair of multiple IEEE World Forums on IoT. He holds a BS in Engineering Physics from Cornell University and a PhD. in Plasma Physics from the University of Texas. He is currently a member of Several Corporate Boards, the FCC Technology Advisory Council.