---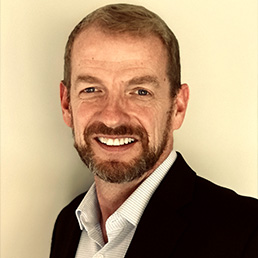 Todd Edmunds, Global CTO & Strategic Innovation, Dell Technologies
Todd Edmunds is the Global CTO of Industrial IoT and Edge Compute at Dell Technologies. Todd initiated and leads Dell's digital manufacturing/smart factory business creating innovative IIoT solutions and international partner alliances as well as heading up the company's Digital Twin innovation and strategy team. Todd is an industry expert with 25+ years' experience in smart manufacturing, Industry 4.0, industrial IoT, Digital Twin and Edge Computing, having previously honed his skills at Cisco, Rockwell Automation and as an IoT solution integrator.
Outside of Dell, Todd is a co-chair of the Digital Twin Consortium Manufacturing workgroup and also chairs the Edge Computing task group for the Industrial Internet Consortium (IIC).
---
---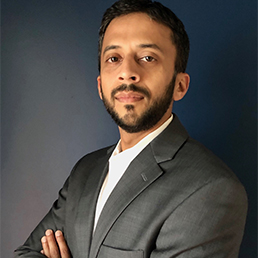 Sameer Kher, Senior Director, Product Development, Systems and Digital Twins, Ansys
Sameer Kher, M.S., M.B.A is currently Senior Director, Product Development at ANSYS, where he is responsible for Digital Twin and System Simulation activities. Most recently, Sameer was responsible for the conception and launch of Twin Builder, an award winning, first of its kind product that enables the use of simulation in operations. He has a background in engineering with a BS in Electronics from the University of Pune, an MS in Computer Engineering from the University of Cincinnati, and an MBA from Carnegie Mellon University
---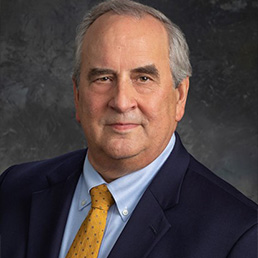 Dr. Don Kinard, Senior Fellow, Lockheed Martin Aeronautics Production Operations
Dr. Don Kinard has been with LM for 36 years. Don supports Digital Transformation as well as programs such as F-35. Prior to his current assignment he was lead for F-35 production rate transition and earlier the Director of F-35 Production Engineering responsible for Joint Strike Fighter Tooling, Planning, Manufacturing Engineering, and Aircraft Systems Testing. Before joining F-35 in 2004 Dr. Kinard held various positions in both Engineering and Manufacturing during his 18 years on the F-22.
Don is the lead for the LM Corporate Strategic Technology Advisory program for Advanced Manufacturing as well as the Manufacturing Fellow's team whose objectives are to develop and share engineering, manufacturing, and sustainment technologies throughout all of the LM business units. His technical interests include materials and structures, digital thread/twin integration, digital transformation, Industry 4.0, manufacturing technology, manufacturing system design, and production management.
---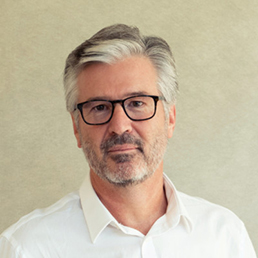 Pieter van Schalkwyk, CEO & Founder, XMPro
Pieter, CEO at XMPro, is an experienced engineer and technologist who helps organizations use real-time, event-based Digital Twins to improve situational awareness, process efficiency and decision-making without disrupting operations. He is recognized as a thought leader in Industrial Digital Transformation and has written and spoken extensively on topics such as Digital Twins, IIoT, AI/ML, and Industrial Blockchain applications. Pieter is the co-author of "Building Industrial Digital Twins", published by Packt in 2021.
Pieter holds a Bachelor's in Mechanical Engineering and a Master's in Information Technology. He chairs the Natural Resources Working Group in the Digital Twin Consortium (DTC). Prior to this Pieter was the chair for the Digital Twin Interoperability Task Group in the Industrial IoT Consortium (IIC). In February 2019, Pieter received the IIC Technical Innovation Award. Pieter describes himself as an entrepreneur at heart, technology enthusiast, team builder, and aspiring Ironman triathlete.
---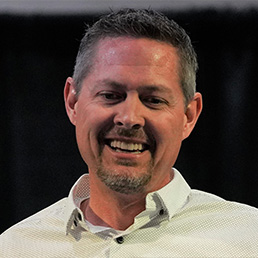 Paul Schneider, Principal Engineer, Manufacturing IT, Intel Corp.
Paul has 22 years of experience automating Intel's wafer fabrication and assembly/test facilities. Intel's factories are some of the most sophisticated automated factories in the world and these demanding environments require ever changing arrays of technologies to enable successive process technology implementations. Paul's experience spans all levels of the semiconductor automation from specific computer integration manufacturing components to deploying new digital twin solutions for automated data collection, decision making, and predictive maintenance and operations solutions. Throughout Paul's career, he has contributed not only to Intel but also the whole semiconductor industry by authoring SEMI standards that are fundamental to the semiconductor factory automation today.
---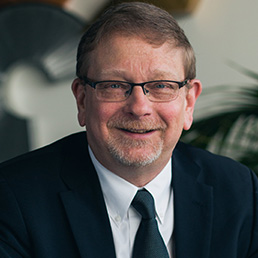 David Vasko, Senior Director of Advanced Technology, Rockwell Automation
Dave is responsible for Applied R&D and Global Product Standards and Regulations within Rockwell. He is responsible for developing and managing technology to enable the future of industrial automation, this includes Augmented Reality, Artificial Intelligence, Digital Twins, Digital Transformation, IoT, and Collaborative Robotics.
Dave has held leadership positions in development and research groups while at Rockwell. He managed the Distributed Control Research lab, where agent-based control systems and digital twins were first developed and successfully deployed in industrial applications. He managed the Architecture Development group and contributed to the development of the Control Logix Architecture and CIP (Common Industrial Communication Protocol/IEC 61158) which is currently used by over 300 vendors in over 20 million industrial devices. He led the team that developed the international standard for functional safety networking, the CIP Safety communication protocol (IEC 61784-3).
Dave is a member of the NIST VCAT (Visiting Committee on Advanced Technology). He is on the boards of the Wisconsin Technical Council and 5 Lakes Institute. He is a member of the Forbes Technical Council, the US National Committee, and serves on Technical Advisory Groups in the US National Committee for industrial control and communications. He serves on the Connect Systems Institute Steering committee, the Marquette advisory board, ARMI/BioFabUSA Leadership Advisory Council and the World Economic Forum Data Sharing Taskforce. He is a senior member of both the IEEE and ISA.
He holds 79 granted US patents in industrial communications, distributed control, agent technology, security and functional safety, has authored 20 papers, contributed to 3 books, He was recognized as Rockwell Automation's Engineer of the Year in 2005 for his contribution to the development of a CIP Safety communication protocol.
---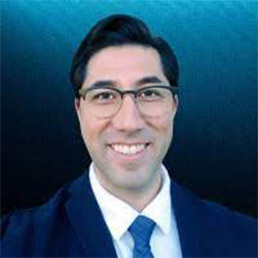 Nicolas Waern, CEO & Founder, WINNIO
Nicolas Waern is the CEO, Strategy & Innovation Leader, and a Digital Twin Implementation specialist at the consulting firm WINNIIO. He is leading cutting edge innovation projects for self-learning buildings utilizing edge-first AI-strategies, Smart Heating Systems, Healthcare Digital Twin perspectives and has a good grasp on the complete data-to impact journey across multiple domains. He is an expert in utilizing modern tools and technologies in the right order to solve real-world problems faster. Nicolas has a background in International Business Strategy and Innovation with current focus on global digital Twinning Strategies.
Outside of WINNIIO, Nicolas is a co-chair of the Digital Twin Consortium Manufacturing workgroup, advisor for several startups scale-ups, and participant of several Academic research activities related to Digital Twins and IoT.
---
Mike Geyer, Product Manager, Omniverse, NVIDIA
Mike Geyer leads the Omniverse Manufacturing Industry Product Management for NVIDIA. Having held positions at Caterpillar, Autodesk, Fictiv and Kaiser Aluminum, Michael has seen the challenges and inefficiencies throughout modern manufacturing. His experience with early-stage companies, hardware venture capital firms, additive manufacturing research, closed-loop sensor networks, and generative design provides him a unique perspective on the rapidly changing landscape of manufacturing, engineering and design.