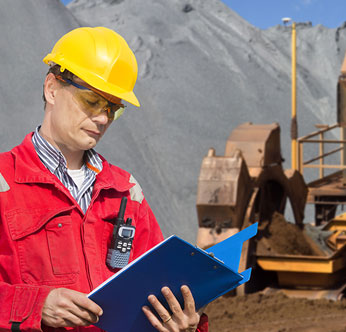 McKinsey estimates that by 2035 data analytics and robotics could produce between US$290 and US$390 billion in annual productivity savings for oil, natural gas, thermal coal, iron ore and copper producers across the globe.
Increase output
Improve worker safety
Optimize energy and water consumption
Reduce asset downtime
Natural resources related sectors, including oil & gas and mining, are becoming increasingly digital and digital twins can be applied during the engineering, design, construction and deployment, and operations phases of the lifecycle to improve production, predict or detect problems, and improve safety. 
Digital Twin Consortium focuses on the applicability of digital twin to the upstream oil & gas processes as well as the optimization of mining operations.
Digital Twin Consortium activities and opportunities to get involved include:
Determine applicability of digital twins to different stages of the production lifecycle
Explore commonality and differences between different types of natural resources industries
Identify the need for digital twin natural resources interoperability
Look at the interaction required between physical and digital production components and digital feedback loops
Define semantics required to describe a natural resources or subsection of industries digital twin
Identify standards gaps and requirements